Necromorphs multiplayerCategory:
Industry / Multiplatform
, Posted: 09/01/2010 at 09:07PM EDT by
Jason Fanelli
, Associate Editor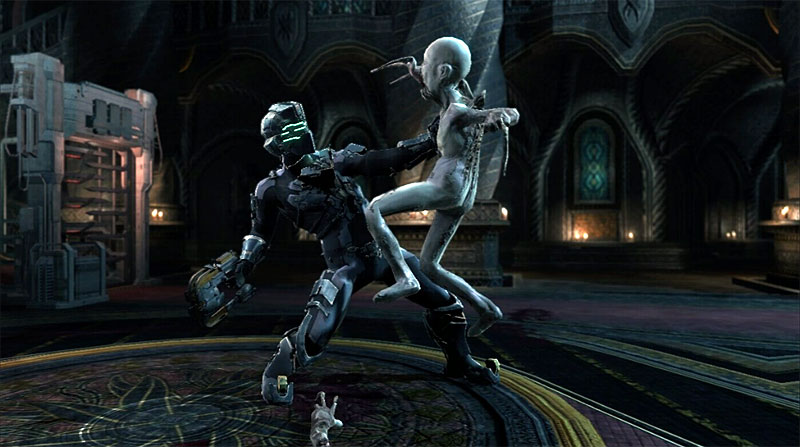 At the annual GameStop conference in San Antonio, Texas, EA spilled some beans about
Dead Space 2
, namely the online multiplayer aspect and the pre-order information.
The game will allow players to control the Necromorphs in deathmatch-style combat against standard "soldiers," and vice-versa, along with other multiplayer types to be announced later.
Pre-ordering the game at GameStop gets you a free Rivet Gun, but more importantly you also get the downloadable
Dead Space: Ignition
for free
no matter where
you pre-order it.
We'll have more info on the new additions when EA's official press release goes out (hopefully soon).]